Book Your Free Consultation with Blinds Plus Awnings
[ninja_form id=4]
Why call in the pros for a free measure and quote consultation?
The mark of a well fitted, quality window covering, is that you never even notice its there. It's so effortless to use and yet you use it all day, every day.  That's what we deliver.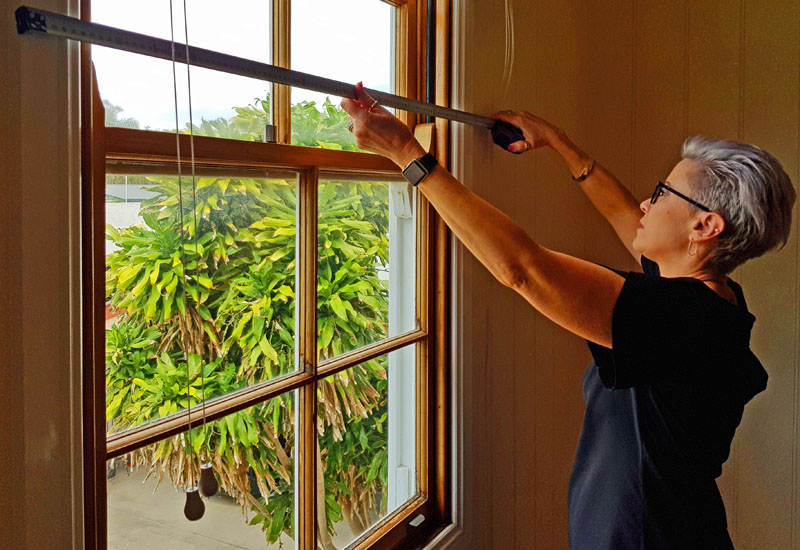 How well your blinds, awnings, shutters and automation work, how you enjoy your home, all comes down to professional fitting.  With fifty years of combined experience, we're among Queensland's most reputable and trusted blinds fitters.  When you book a free measure and quote consultation with one of our professional installers,  our team comes to you at a time that suits and offers a fast and efficient measure and quote, plus a full colour consultation.  It's not JUST about getting the measurements right, it's about ensuring you're 100% happy with the finished product.  And that matters most!
Custom made for quality and fit
Our team works with you to choose the right window dressings for your specific needs.  Did you know that some blinds can reduce your power bills?  That some can reduce noise from annoying neighbours? Some can let in breezes while blocking out glare?  We take pride in our fifty years of combined experience creating the perfect lifestyle solutions for our many happy customers.  When you choose Blinds Plus Awnings, you're choosing a family of professional interior consultants – not some guy with a tape measure.  That will make all the difference, you'll see.
Commercial Blinds and Awnings
Blinds Plus Awnings have all our window furnishings custom made for clients.  We don't believe in cutting corners – we always deliver the perfect fit.  For commercial clients, including office, retail and industry, our custom approach means no matter what you need to achieve, we have it covered.  Literally.  Talk to us about how we can improve the look and feel of your space for clients, for staff, and for enhanced brand value.  Our free measure and quote consultation includes free advice on noise reduction, heating and cooling reduction and styling for look and feel.
Our free measure and quote areas
We work across South East Queensland.  Our fitting teams offer fast consultation times in Brisbane, in Logan, Ipswich and on the Gold Coast.  Further afield? No worries.  Talk to us about your needs and we can arrange a consultation in your home or office.