Custom made curtains and sheer curtains are a must to soften the look of any window.
Curtains are very fashionable and affordable way to add a delicate touch to your windows.

Sheer curtains can be used on their own, over a blind, as a main curtain with a white or coloured lining or as a back curtain with a main front filtered or blockout curtain statement.
Sheer curtains give you privacy when your blockout blinds or curtains are open or simply on their own when you just want to soften your room
There are so many options for your window coverings, it just depends on the look, style and design you want to achieve in your home.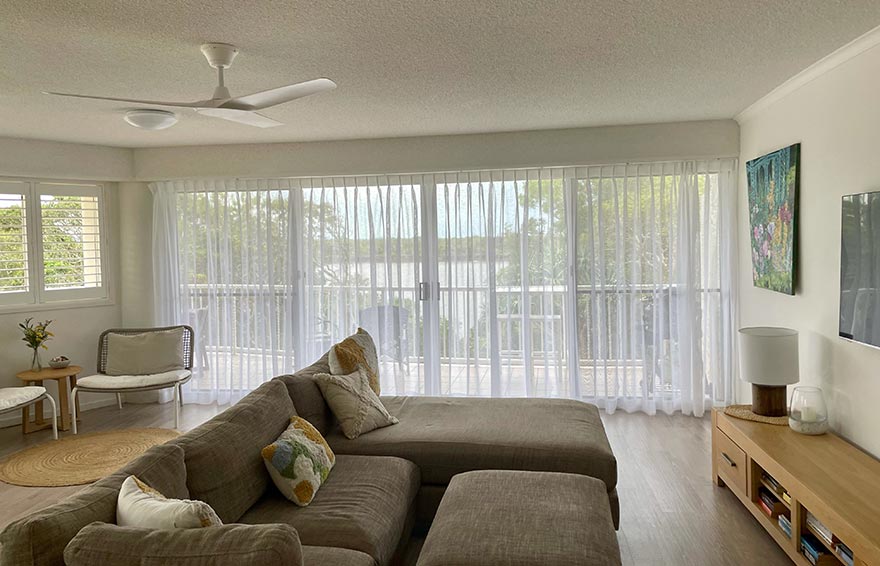 CALL US NOW ON 07 3287 9181. WE CAN'T WAIT TO HEAR FROM YOU!