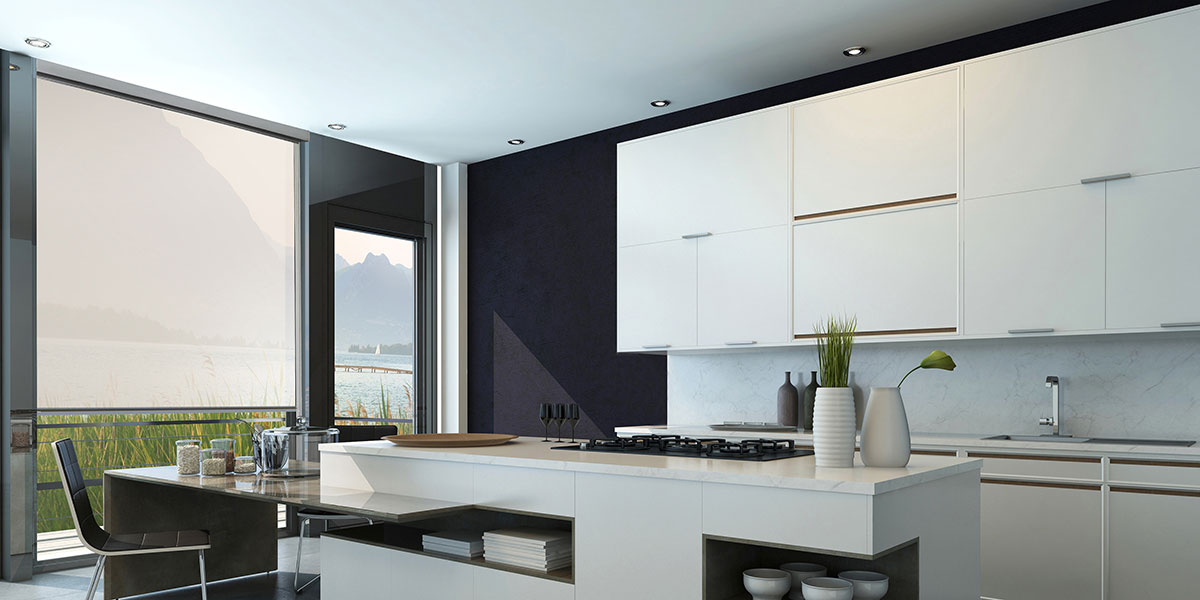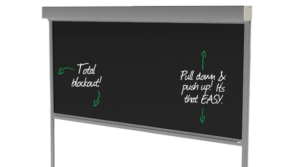 Following years of research, Ziptrak® is pleased to present a fresh approach to window furnishings. Ziptrak Blinds are designed for demanding, frequent use; made with industrial-grade componentry. Invest in the safest, most durable and easy to use internal blind. When we began developing the new interior blind system, we considered every limitation of what is currently available. The result is something entirely different; a track guided system that is incredibly simple to use. Adjust the blind with one touch; no more chains or cords to get tangled. Finally, a discreet blind with superior insulation, leading child safety and finger touch operation. It's easy and simple to match or compliment your existing window frame and décor with an extensive range of customisations available with Ziptrak® Interior.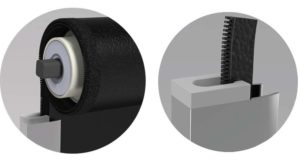 Commercial Grade
Durable componentry designed for frequent use. Tough track system and material held in place even with careless use. Avoid costly repair or replacement cost for misuse with our unique system, built with longevity in mind. No cords, cables, pullies, zips or ropes to get caught, broken or jammed, effectively reducing your maintenance costs.
Setting a new standard!
Ziptrak® Interior will change what you expect from a blind. With one effortless glide, you can control light, airflow and insects. No more heavy blinds and curtains, covered in dust, with flimsy cords to pull.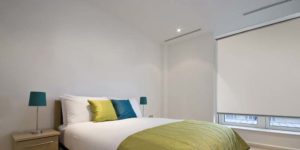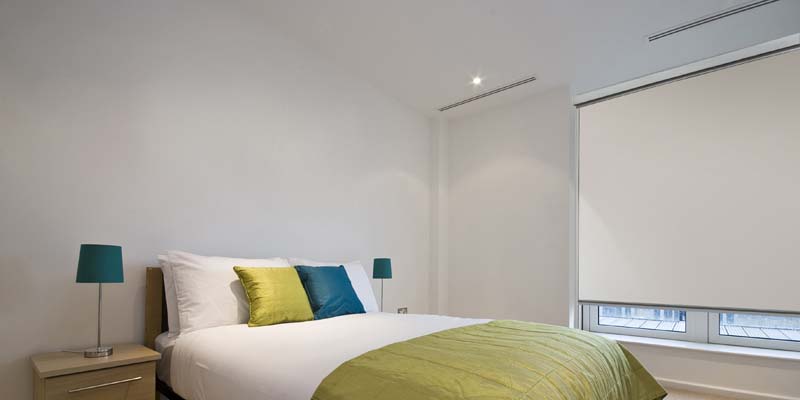 Perfect for Bedrooms
No other blind blocks out light better than Ziptrak® Interior. The track guided system secures the blind material within vertical tracks, preventing light from entering through gaps. The slim and discreet system with exceptional finishes is worthy of its presence within your home.

Family Friendly
Our patented spring balanced system allows you to leave the blind at any height, without the need for cords or chains. For peace of mind and to safeguard against potential hazards, Ziptrak® Interior is a clear choice.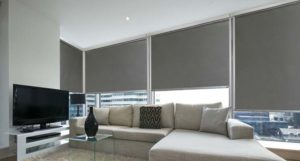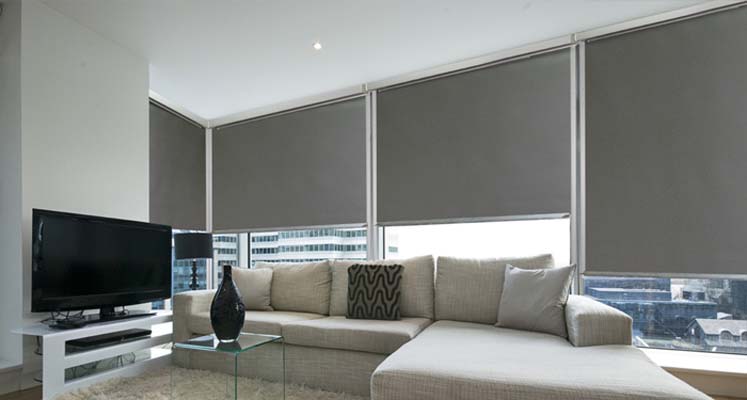 Apartments
Ziptrak® Interior offers best in class insulation for large windows. The track guided system provides an air pocket between the glass and blind which significantly enhances insulation performance. Some materials also include a reflective backing in order to bounce direct sunlight back outside

Home Cinema
Quickly transform your home cinema, living or media room into a lightproof space, ready for a spontaneous movie afternoon! Ziptrak® Interior blinds block out light like no other blind, due to the track guided design that does not allow light to seep through the gaps that other blinds have on each side.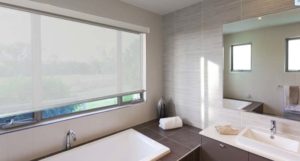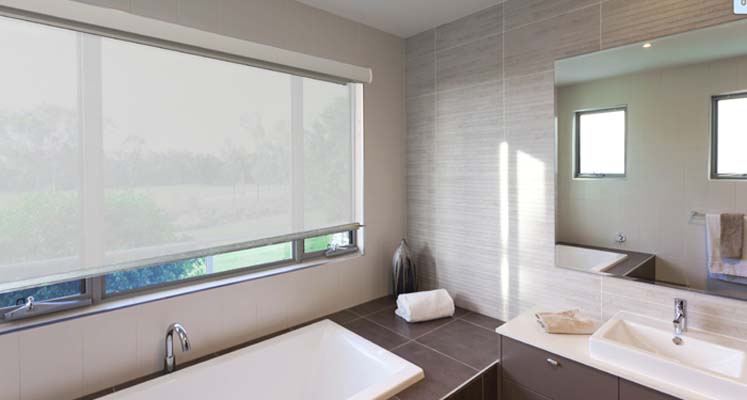 Track Guided
The fabric edge is locked into small side tracks to ensure there is no gap which allows wind, light or insects to enter the space. By creating a sealed surface between a window and the blind, your area will stay the temperature you want it.

Stop at any Height
The blind is easy to operate; a light downwards push of the blinds bottom bar will lower the blind. Release your grip and the blind will stop at any desired height, due to the spring balanced system. Spring-loaded blinds can be startling and troublesome with automatic retraction.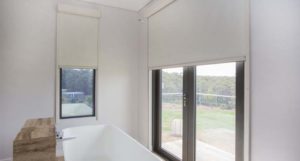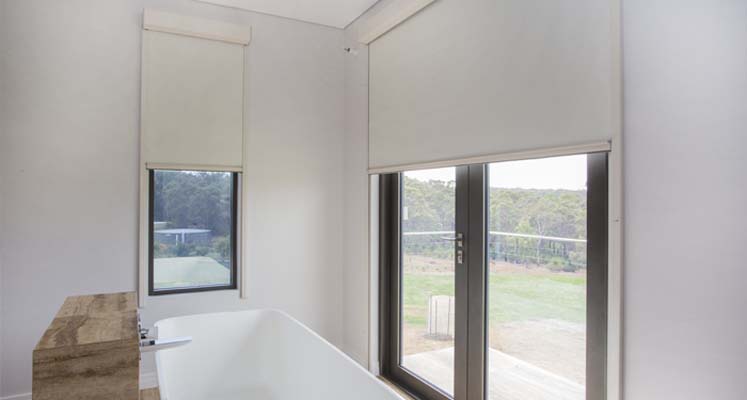 Open or Close Within Seconds
Avoid frustration and stop wasting time with chains and cords. Ziptrak® blinds allow you to easily lower or raise the entire blind in seconds at the touch of a finger. Our spring balanced system is a revolutionary advance for interior blinds. 

Ziptrak Advanced Light Control
If you're seeking total block out for a home cinema room, bedroom or conference facility, the Ziptrak® Interior system is a perfect choice. Since the fabrics sit within a side track, there are no light gaps present at either side or the bottom of the blind, unlike most types of blinds. Light and translucent or heavy and block out the choice is yours. The Ziptrak® Interior system provides total control over the light you wish the enter space by selecting from a range of fabric opacities. You can choose a fabric that provides total block out, or an open weave translucent fabric which minimises glare and offers privacy but still allows you to enjoy the view.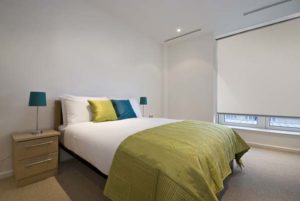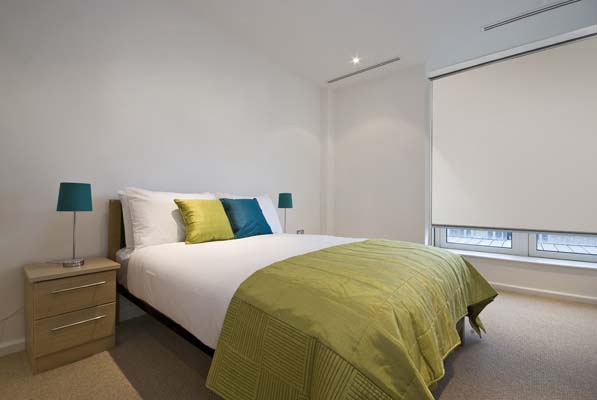 Lightweight, simple operation
Blind can stop and stay in any position, meaning users can easily control the blind without prior experience. The system is child-friendly, void of tangling cords and chains. The patented spring system takes the weight of the rail and material off the user's arm, allowing effortless glide with a single finger.