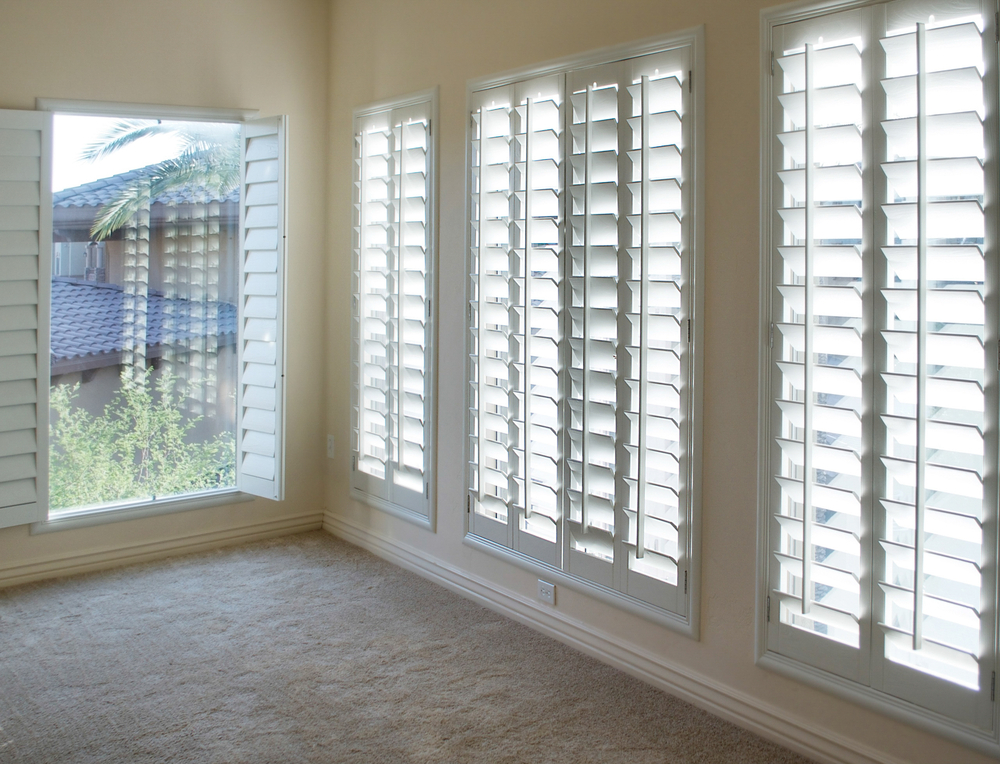 Everyone, and we mean EVERYONE, is obsessed with the Hamptons look. Think breezy open spaces, clean lines, and accents of white and blue. It's a timeless, classic look – and every open home is trying to do it.
But can you do it? And can you do it with shutters?
Hamptons Shutters? Let's talk! Call us today on 07 3287 9181
Hamptons Shutters = Hamptons Style!
Plantation shutters absolutely SCREAM Hamptons. Neat, clean and capable of making SPACE. Using key shutters as a feature will open up any living space or bedroom area and invite the outdoors in – you can't get more Hamptons than that.
Think white and bright. Wide, white, timber-look shutters will perfectly complement your Hamptons furnishings and stylings. Those key styling pieces will luxuriate in the gorgeous spaces that you will be able to create with your shutter choices. Curtains? Who needs them! This is a style that will not date. Create a gorgeous space that promotes a sense of comfort and calm that will radiate throughout your entire home. Hamptons shutters are here to stay!
Shutters That Shut In
Hamptons style is all about wide open spaces and delicious sea breezes, but we know as well as you do that life in Australia isn't all sunshine and roses. When inclement weather approaches, or when you need to block out those harsh rays, your white plantation Hamptons shutters will get the job done. Invite the outside in or keep it out completely – it's up to you, and your choice will not have an impact on style or comfort.
Interiors and Exteriors
The best thing about choosing shutters is you are not just making an internal design choice. Your exteriors will be uplifted and transformed as well. This might lead you down the path of enacting further renovations to the outside of your home. Once these little beauties are installed, you will be looking around for other ways to uplift the face of your home.
Beautiful, bright, white shutters speak of an outdoor charm that will see you investing in gorgeous potted plants and outdoor furniture to keep the design going. It's going to be a total transformation, and a stylish one at that.
Want to find out more about adding Hamptons shutters to your home? Phone us today for an obligation-free quote on 07 3287 9181.