Blinds and shutters are a welcome addition to your home, but they come with a caveat. You must clean blinds and shutters on a semi-regular basis in order to make the most of them, as well as keep out any hidden nasties that might be trying to infiltrate your abode.
We LIVE for blinds, shutters and awnings. Call us on 3287 9181 for your obligation-free quote TODAY!
The best way to keep blinds and shutters clean is to make the chore a regular task on your cleaning roster. Otherwise you'll be looking at a lot of grunt work in the future as opposed to a small 'every now and then' job that can be done easily and cheerily (Hey, cleaning can be cheerful! Crank that music up and get to it, we say!).
What's the best way to clean blinds and shutters?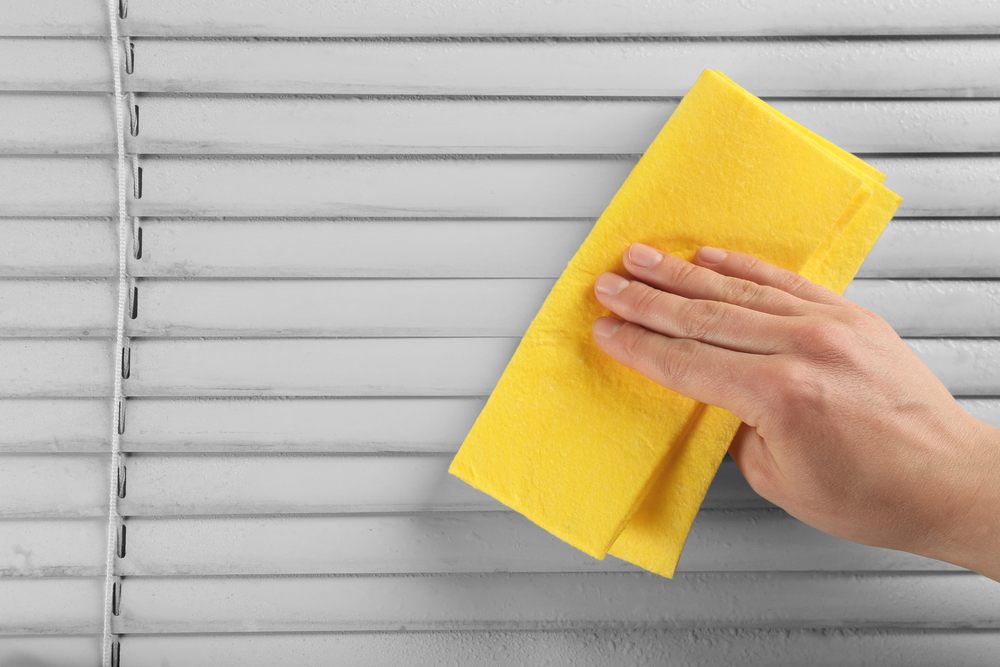 There are a few tips and tricks that we'd like to share with you!
Take a feather duster to your blinds and shutters each week. This will cut down on the time you'll have to spend doing a deep clean in the future.
Worried about blinds getting warped or bent? Get creative! The best solution that we've heard of is to wrap some soft material around a thin stick: a wooden spoon or a ruler would be ideal. Run your fantabulous contraption along the surface carefully which will avoid any unsightly bending or warping. If you've got some serious cleaning ahead of you, use a paintbrush dipped into some hot soapy water. There's no need to call in the chemicals – a few well tested home remedies will do the trick.
Taking action early on will cut down on the need to take blinds down in order to clean them. If it does get to that stage, a word to the wise – slowly and surely, not rushed and dangerous.
Cleaning by climate
Queensland temperatures can take their toll on the cleanliness of our homes. Dust can build up quite quickly so it's vital to get on top of the job before it gets too out of control.
A warm, damp chux cloth on your fabric blinds should do the trick if you're keeping on top of your maintenance. You can use vinegar to clean your blinds, but it's best to talk to your supplier before getting the lid off the container.
We know our biz and we love what we do. Talk to us today and we'll solve your cleaning problems for you!
Considering upgrading your current window furnishings? Request your obligation-free quote here.